News Item:
Foster creativity from production
Published on:
June 22, 2020
More professionals join the community of ECPV teachers
This year the Basque Country Film School has launched a pedagogical system based on promoting creativity and endorsed by the main associations of the film industry both in the Basque Country and in the rest of the country.
This is why, continuing with this approach, we have reinforced our diploma in film production with specialists in such important branches as; executive production, production management, project distribution and sales, festival and market programming, without neglecting the relationship between the figure of the producer, and the rest of the departments, their relationship with the scriptwriter . Also supervising own projects and those of colleagues.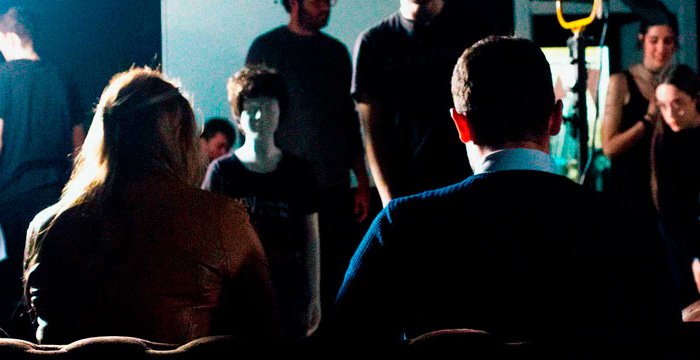 sonia pacios
Diploma Coordinator. Sonia is a film producer, director and screenwriter. Bachelor of Fine Arts from the University of Salamanca. Diploma in Cinematographic Sciences from the University of León. He runs the film production company: KUTTUNA FILMAK SL. With the director Kepa Sojo, he has co-produced the feature film La pequeña Suiza (2019), and several short films, including Loco con ballesta (2013), nominated for the Goya Awards in 2015, Hileta (2016), Augusto Award at the Zaragoza Festival, and Khuruf (2018), Movistar + Award for Project at the Gijón Film Festival.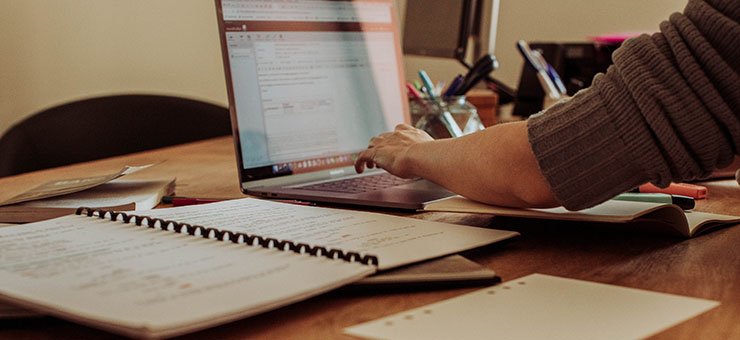 Selene Ibarra
Graduated in Fine Arts from the Complutense University of Madrid, with a master's degree in teacher training and education. He began his career in audiovisual production as an assistant in films like Rey Gitano or El desconocido. Her work leads her to work actively for Kuttana Filmak and Blogmedia or Pausoka among others, always in production work. These works lead her to participate in films such as Errementari, Operación Concha, La pequeña Suiza or Handia. While advancing in his career, he combines it as a production assistant at the prestigious CORTADA festival.
Her latest jobs are as production manager of the short film Dar Dar by Paul Urkijo, the movie Ilargia and the series Alarde, produced by EITB and K2000.
Aitor Arenas Suso
(Bilbao, 1981), Licenciado en Comunicación Audiovisual por la UPV/EHU. Comienza su carrera como realizador en televisión. Declarado «militante del corto", su pasión por este formato le lleva a crear junto a otros compañeros el festival Humor en Corto en 2000. En 2010 funda la distribuidora BANATU FILMAK, de la que es el actual responsable. Hasta la fecha han producido 10 cortometrajes y han distribuido más de 250 films a nivel internacional. En los últimos años se ha desempeñado en tareas de programación y consultoría, en festivales como CSFF (Shenzhen, China) o Abycine, en Albacete. Asiduo a Festivales y Mercados avalados por la FIAPF, ha sido jurado en festivales de la talla de ZINEBI (Bilbao) y Bogoshorts (Colombia) y dado charlas sobre distribución lugares como el FICCI – Festival Internacional de Cine de Cartagena de Indias (Colombia) y la CUC, Communication University of China, en Beijing. Es miembro de la SFC (Short Film Conference), EPE/APV (Asociación de Productores Vascos) y vicepresidente de la AIC (Asociación de la Industria del Cortometraje). Recientemente se ha estrenado en la UPV/EHU como profesor, mientras prepara su tesis doctoral.
Kevin Iglesias
Productor cinematográfico, entre 2012 y 2019 ha producido 23 trabajos de ficción que acumulan más de 500 selecciones, superando los 150 premios en festivales internacionales. Entre estas selecciones y premios, destaca la presencia en las secciones de festivales y el palmarés de alguno de los más prestigiosos certámenes nacionales e internacionales (Málaga, Sitges, Seminci, Gijón, Fantasia, Morbido, BIFFF, NY Film Festival, Fantasporto, Medina del Campo, Cinema Jove, Screamfest, BIFAN…). En el ámbito del largometraje, Kevin Iglesias produce en 2017 "La Noche del Virgen" (Roberto San Sebastián), film nominado al Meliés de Plata a la Mejor Película de Género europea.
Ibai Gomez
Cursó «Dirección y realización para cine y Tv», posteriormente se especializó en «Producción Audiovisual». Realiza labores de producción en cine («Bilbao Bizkaia -Ext DIA»,»Rodar hasta el fin»,»Jules D», «Ainhoa»,… ). Lo compagina con la organización y programación del Festival de cortometrajes «Humor en corto» y participa en la producción del festival «Animakom«.
Facundo Quevedo
Estudió producción de cine y televisión en la Escuela de Cine Pedro Almodóvar, terminando sus estudios mientras ya trabajaba en Garage Films productora especializada en publicidad mientras produce su primer film "Errata" (2012) rodada en Argentina, ópera prima de Iván Vescovo. Ha producido dos documentales: "Tras las fronteras" (2014) y "Sitio distinto" (2016).