News Item:
Presentation of the new ECPV course 2022-2023
Published on:
October 5, 2022
A new academic year begins and after the summer break, this October 3 begins the school year at the ECPV with more force than ever.
In the middle of the crisis and with an insecure geopolitical context, the ECPV marks a new milestone in students and, more than ever, is committed to culture and especially film culture. In this way, our film school is maintained and updated with new collaborators.
In the words of David Pedrosa Morales director of the ECPV "We are facing a difficult situation for the family and for the cinema, people need more than ever that we make the effort to improve training, better prepare our students and freeze enrollment so that everyone can access quality training without getting into more debt than they already are".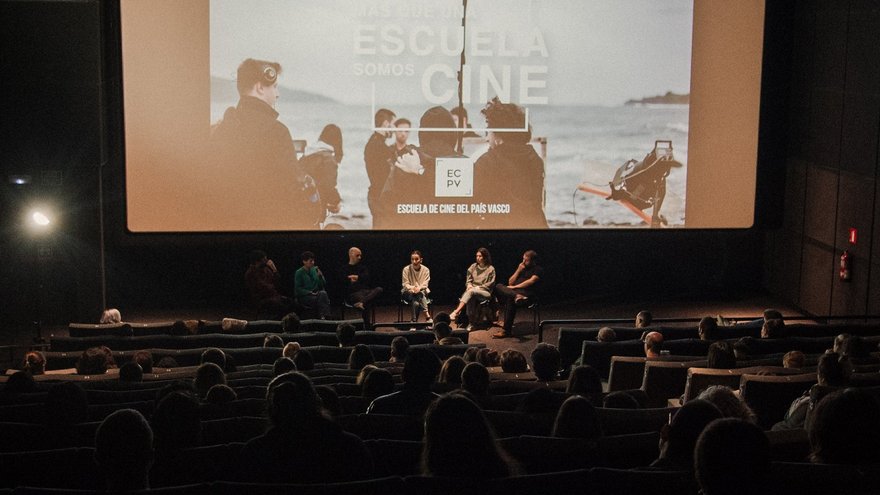 As has been the custom for a few years, the new ECPV students attended the presentation of the new course last Friday, September 30, at the Golem Bilbao cinemas in Azkuna Zentroa . During the presentation, the board of directors and the course tutors spoke.
After the presentation, " Bat " was screened, the short film by alumni Ane Berriotxoa who participated in the last 75th edition of the Cannes International Film Festival. In addition, after the screening of the short film, a discussion was held with Ane Berriotxoa and the course tutors who were present there.
Video and photography by María Zabala .