News Item:
Costume design, new master's degree to combat the crisis
Published on:
May 12, 2020
This year 2020, with a view to the 2020-21 academic year, ECPV expands its educational offer through a new degree: Master of Costume Management, with Nerea Torrijos as its coordinator.
In this way, responding to new educational demands that the center had been receiving from the concerns of the students, the master's degree, aimed at all those who wish to learn character design through costumes, will have a broad agenda that will cover both theater and opera stage costumes, as well as cinema costumes, as well as tailoring for the cinema or setting, among other aspects. In this way, the ultimate goal of the wardrobe coordinator, Nerea Torrijos, is "teamwork through learning how to function on set, all without losing creativity along the way when designing the characters." .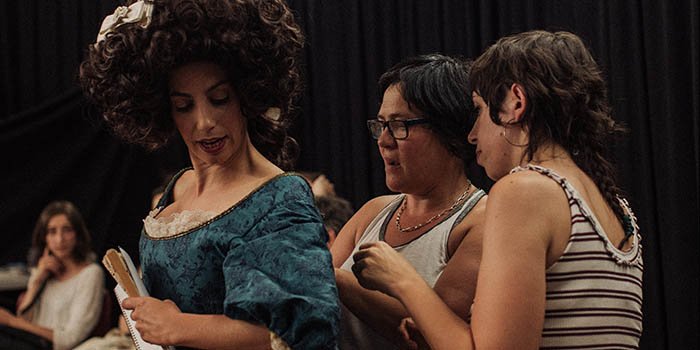 The teaching team that makes up this new educational offer, once again and as in the rest of the titles offered by ECPV, is made up of a network of active professionals with extensive cinematographic experience. More specifically, Nerea Torrijos has been the wardrobe director of films such as Vitoria March 3, Errementari , Sumendia or the recent Akelarre .
On the other hand, as members of the teaching team, they are; Eva Urkiza , whose career has led her to work with great national and international directors such as Fernando Trueba in The Queen of Spain or Guillermo del Toro in Pan's Labyrinth, in addition to having recently participated in the series Shame.
Ana Vega, a professional makeup artist with more than 18 years of experience in multiple formats; Elena Picaza , wardrobe assistant in various films, having worked in recent years in series such as Hispania, Velvet or Las chicas del cable, where she works as a costume designer in the last two seasons.
Noelia Arbosa , graduated in Fine Arts from the UPV and a higher technician in Textile Art from the Escola Massana and has first-hand knowledge of the world of textile crafts, who has participated in films such as Errementari, Vitoria March 3, Akelarre, American Carnage, Ane or the series Ladies of the Underworld, among others.
Betitxe Saitua , graduated in Fine Arts from the EHU-UPV (Leioa) and in Art History from the UNED specialized in Haute Couture Design and Modeling at the Javier Barroeta Haute Couture School (Bilbao), has participated in different training programs Central Saint Martins in London. He has taught for ten years. She is currently a costume designer for the Arriaga Madre Coraje/Ama Kuraia theater directed by Maria Goiricelaya.
Lastly, Ander Barinaga , graduated in Communication from the UPV/EHU with a specialization in Multimedia Production and Realization and a Master's Degree in Film Industry Management from UC3M. After passing through the ICAA, he joined the production company Bowfinger International Pictures and Amiguetes Enterprises, where he has worked as executive production assistant on more than a dozen national feature films and co-productions. Ander, will be in charge of advising students on law and contracting.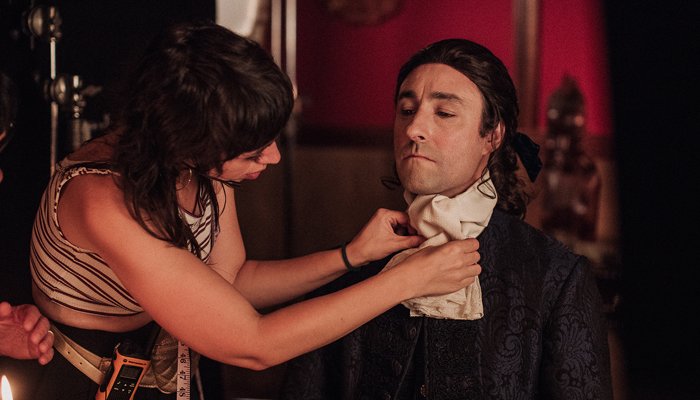 This master's degree represents a step forward in the work that ECPV is carrying out to improve and promote cinema in the Basque Country,
It makes clear the School's commitment to training quality and professionalism. In the words of its director, David Pedrosa Morales "In recent years ECPV has taken a step forward in search of excellence, trying to maintain a balance between the quality of active teaching staff, the quality of teaching and creativity. We strive daily to coordinate the classes we offer, with the aim of continuing to grow without losing our spirit of collaboration and creation".