News Item:
I premiered Irati, a film with ECPV students
Published on:
February 22, 2023
The second film by Vitoria-born director Paul Urkijo has ECPV alumni on his technical team
After his first film, Paul Urkijo premieres "Irati"
In the words of its director, Irati is the fantastic medieval historical adventure film that I have wanted to tell all my life. I have always been fascinated by Basque mythology and Irati is an epic homage to that dark and fascinating world of legend. I have been freely inspired by the characters of the graphic novel "El ciclo de Irati" by JL Landa and J. Muñoz as well as other Basque legends and historical events such as the battle of Roncesvalles.
The film is set in the Basque Pyrenees of the eighth century. A dark but fascinating medieval era, where the hegemonic religions (Christianity and Islam) fight each other, causing pagan beliefs to disappear together with arcane deities linked to nature. A world where, as the old Basque saying goes: "everything that has a name exists".
The film with the participation of Bainet in production, ICAA, Basque Government, EITB, RTVE, Álava Provincial Council, Vitoria-Gasteiz City Council, Gipuzkoa Provincial Council and with Filmax in distribution. It has also had alumni of the ECPV in its filming, Aritz Bilbao, Josu Trocaola or Lander Castro among others. Its premiere is on February 24.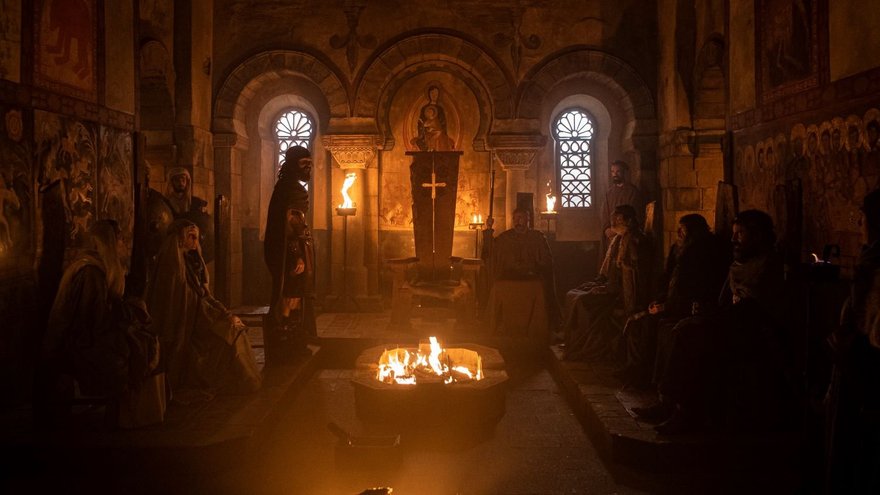 Image Gallery